Installing the NoFraud Module for Yahoo Stores
You can enjoy the full protection of our innovative fraud prevention solution by following these steps to install the NoFraud Module on your Yahoo Store:
Step 1: Create a New Integration
Sign in to the NoFraud portal and navigate to the Integrations section. Select Create New Integration: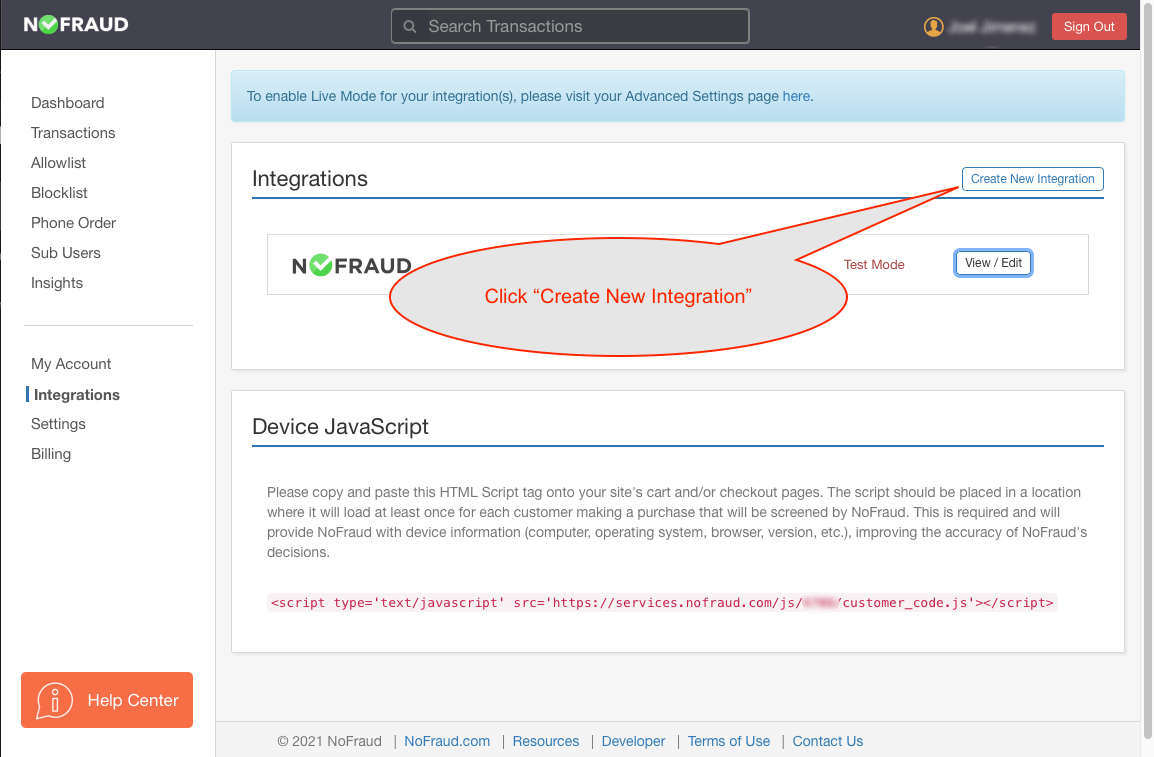 Step 2: Enter You Store Information
Next, enter your relevant Yahoo Store information in the fields highlighted below: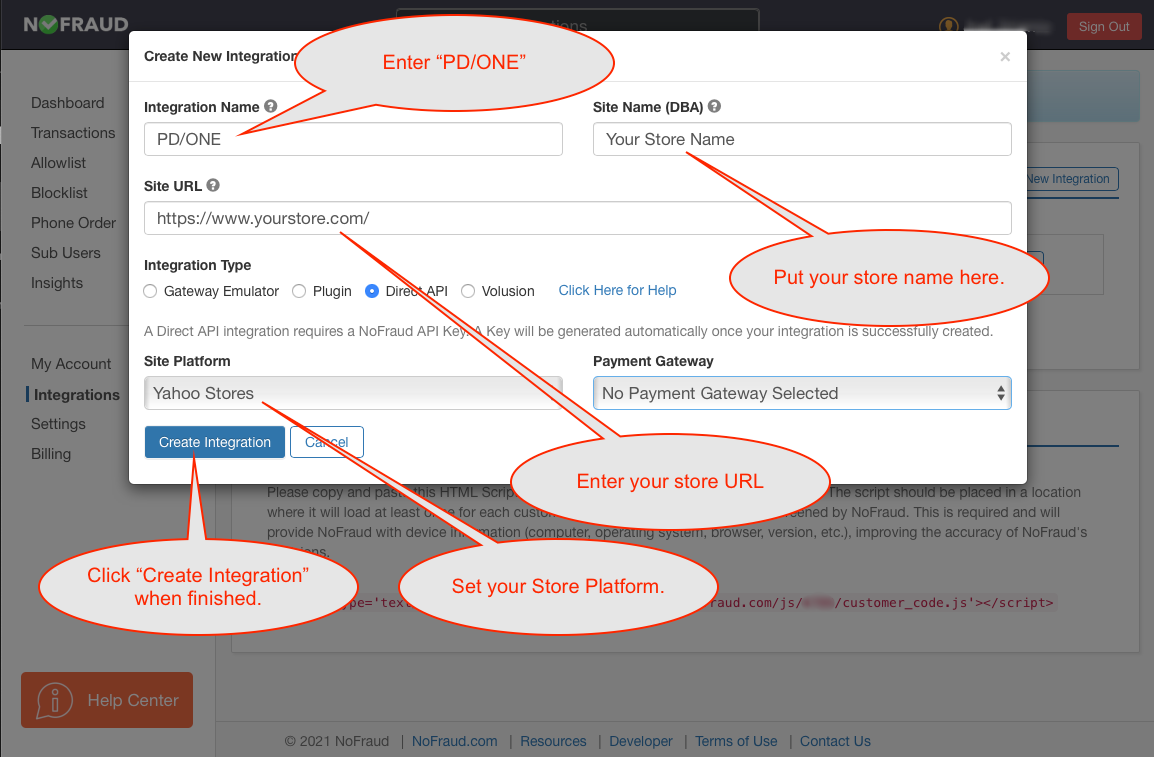 Step 3: Get Your Newly Created API Key
At this point, you will need to locate your API Key in the NoFraud portal. You will find it by navigating to the Integrations section and clicking View/Edit next to your newly created integration.
Step 4: Locate the NoFraud Module in Your PD/ONE Admin Dashboard
Click on the NoFraud Module in your D/ONE Admin Dashboard which is listed in the Security & Fraud Prevention section: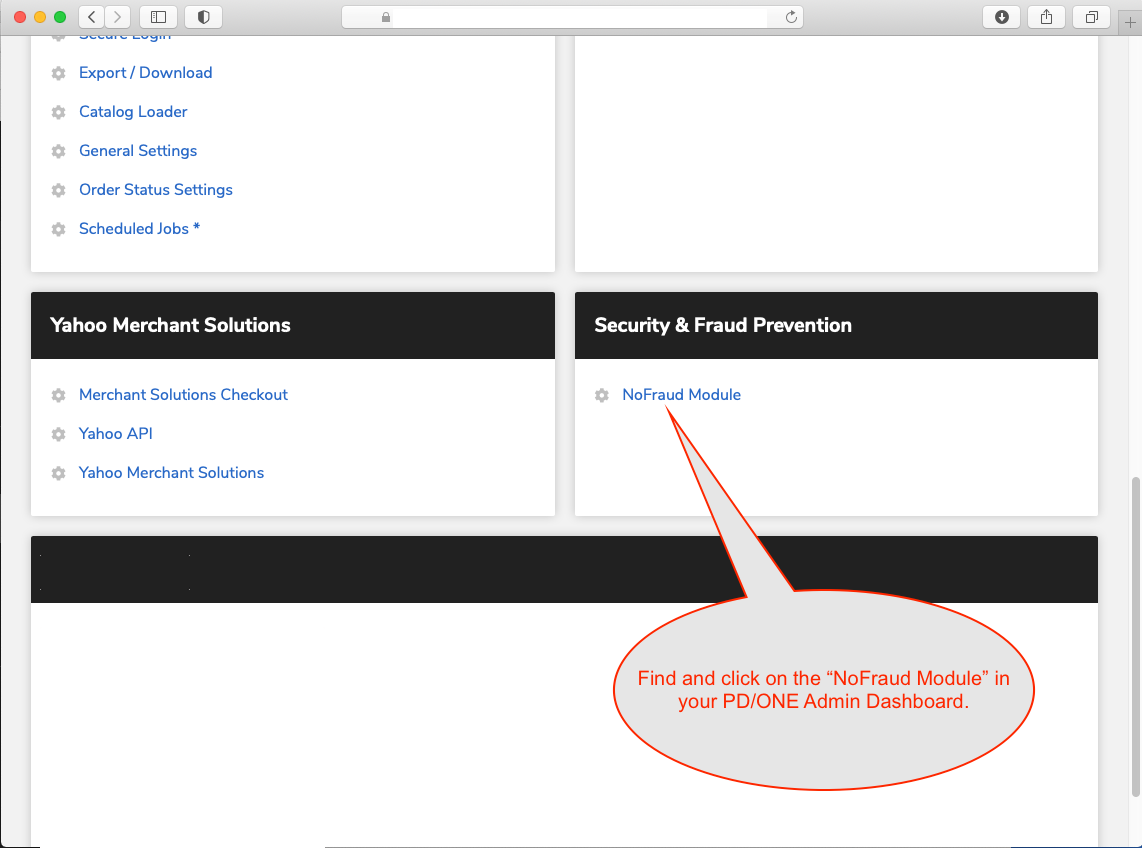 Step 5: Copy your NoFraud API Key to the settings
Complete the NoFraud API Settings fields in PD/ONE Admin Dashboard & hit save: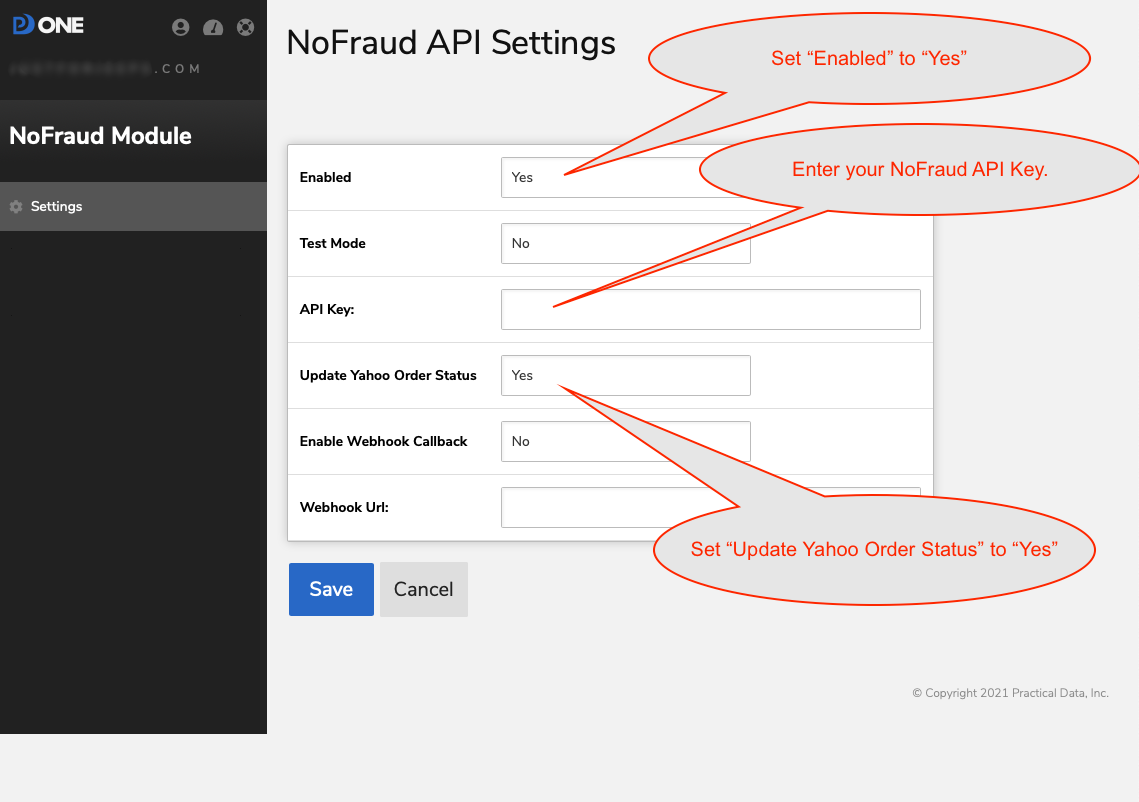 Once these five easy steps are completed NoFraud will be integrated with your Yahoo Store and we will begin monitoring your orders.